Kayla Bolton
Monster Energy Ricky Carmichael Daytona Amateur Supercross Announces All-Star Sponsor Lineup for 2022 Event
TimeTuesday, March 1, 2022 | 11:00 AM
FOR IMMEDIATE RELEASE
Monster Energy Ricky Carmichael Daytona Amateur Supercross
Announces All-Star Sponsor Lineup for 2022 Event
MORGANTOWN, W.Va. (March 1, 2022) – The 13th Annual Monster Energy Ricky Carmichael Daytona Amateur Supercross (RCSX) is fast approaching and MX Sports alongside 15-Time National Champion Ricky Carmichael are excited to welcome new and returning sponsors. The event takes place inside the historic Daytona International Speedway (DIS) on Sunday, March 6 through Tuesday, March 8.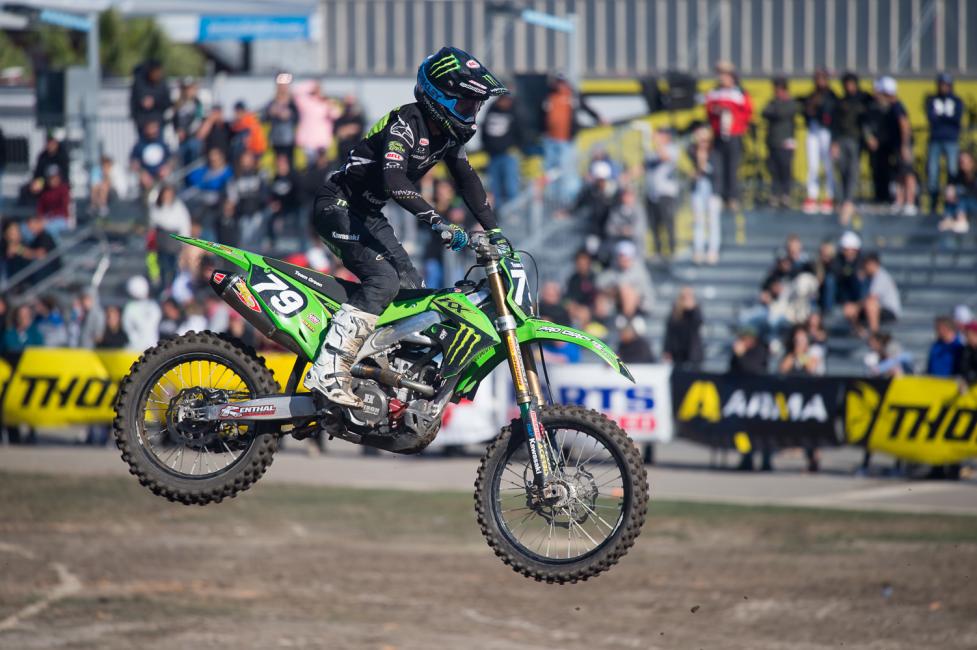 Monster Energy was announced earlier this month as the new Title Sponsor for the 13th Annual event. With Monster Energy joining on, it is sure to be an unforgettable weekend inside Daytona International Speedway. They continue to encourage amateur racers as well as investing into amateur racing events and series. They have proven time and time again to be a lead supporter of many different extreme sports such as motocross, BMX, skateboarding, snowboarding and many more.
Rocky Mountain ATV/MC continues their support in amateur racing as they remain heavily involved. Rocky Mountain ATV/MC will continue provide one $20 e-credit per rider for this year's event. Riders will be emailed when their credit is in their account, if you do not have an account and email will be sent to you to create one. Likewise, race fans across the world can continue to watch their favorite racers battle in the finals for the coveted No. 1 plate during the RacerTV.com live stream on Monday, March 7.
MX vs ATV will continue to support RCSX for the 2022 event. MX vs ATV offers players the ability to create their own private compound, ride across massive outdoor environments and compete in the best series events including the official Lucas Oil Pro Motocross tracks.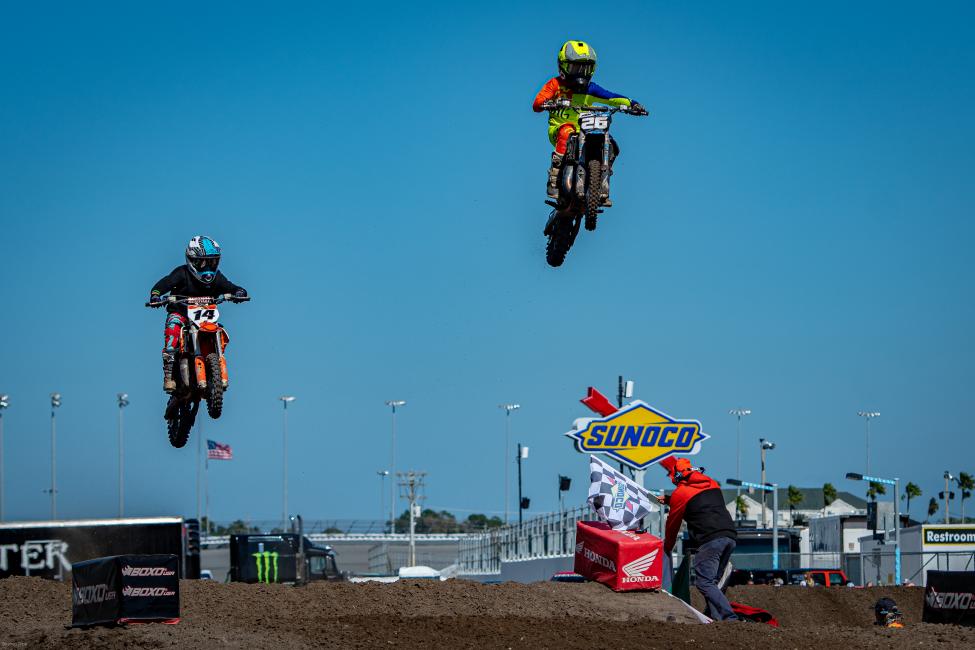 Returning as the official Pipe and Silencer Sponsor of RCSX is FMF Racing. The FMF crew will once again be set up in the Yellow Garages all weekend long, ready and waiting to prep your bike to battle for the top of the box.
BOXO USA will once again be providing each of the RCSX champions with a uniquely custom designed Moto Box or custom-branded BOXO Tool Bags. BOXO continues to be devoted to creating full lineups of hand tools, while also creating useful, organized toolboxes and more.
Dunlop Motorcycle Tires and Hoosier Racing Tires are both returning for the two-day event as the official motorcycle tires of RCSX. Both Dunlop and Hoosier continue to support the efforts of amateur racers and join forces with some of the biggest amateur events in the country.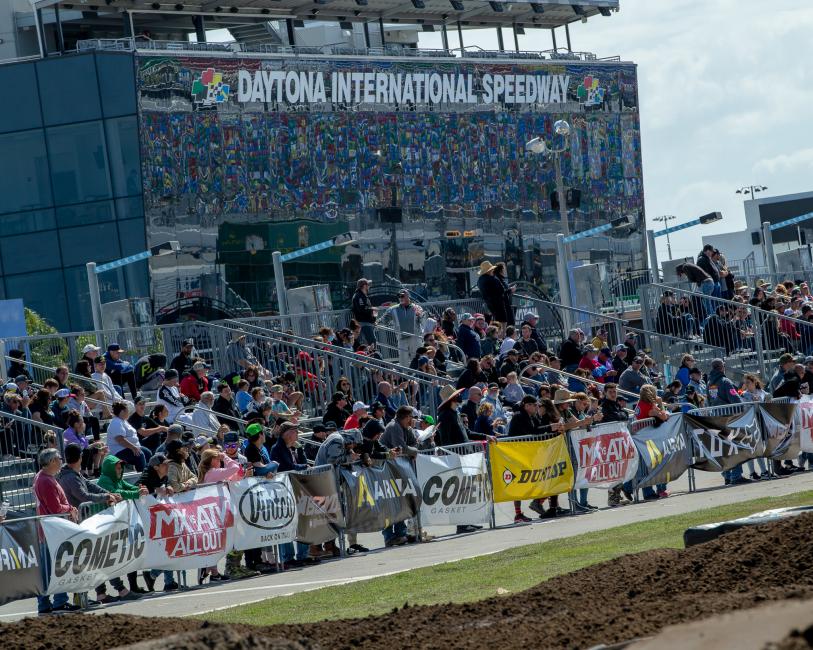 Cometic Gaskets, THOR, ARMA and Fox Racing continue to back the three-day event including amateur, vintage and ATV racing. All of these feature level sponsors continue to stay highly involved as they support some of the nation's top amateur racing events and their riders. Newly added to the elite lineup of sponsors is Tucker Freight Line, who are the leaders of Dry Van & Open Deck freight hauling. Not only do they offer their expertise in hauling, they also help meet your shipping needs by working with an extensive network of reliable carriers.
Sunoco Race Fuels returns for 2022 as the official race fuel of RCSX. Sunoco is a brand synonymous with Daytona International Speedway, and they will continue to have fuel available to purchase from Sunday – Tuesday.
Vintco continues their support of the event lineup, specializing their efforts during the Vintage racing on Tuesday, March 8. They will continue to offer new components for 1970-81 2-stroke motorcycles. Vintco can provide anything from piston kits, connecting rods to engine sleeves for all vintage bikes.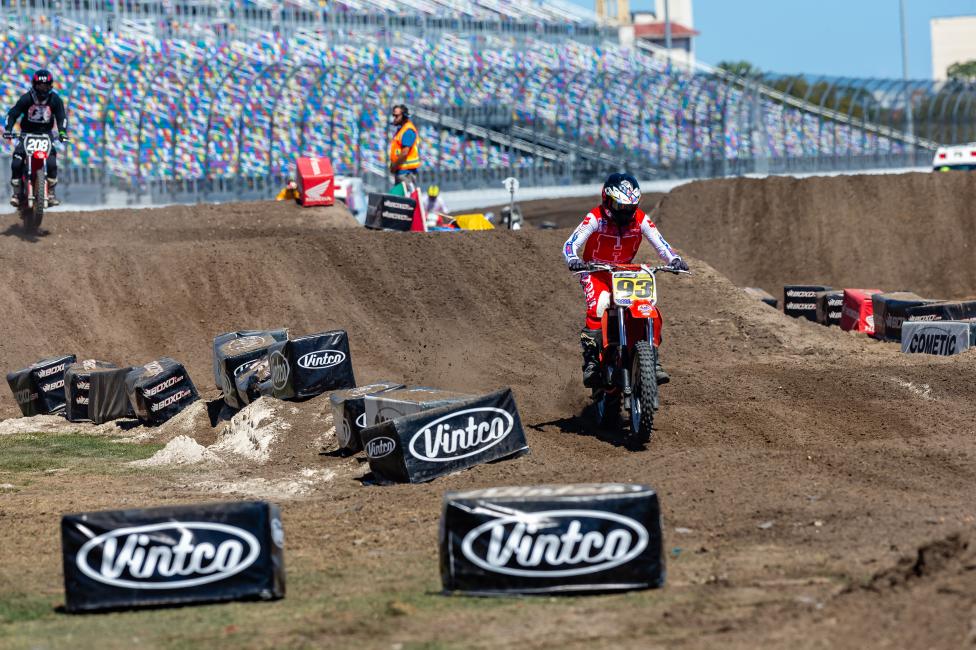 The 13th Annual Monster Energy Ricky Carmichael Daytona Amateur Supercross Championship will take place Sunday, March 6 and Monday, March 7. ATV and Vintage classes will practice and race on Tuesday, March 8.
For more information on the Monster Energy Ricky Carmichael Daytona Amateur Supercross, visit the series official website at www.racedaytona.com or call (304) 284-0101. Join the conversation on the event's social media channels, along with receiving the most up-to-date news and exclusive content.
About Monster Energy Ricky Carmichael Daytona Amateur Supercross (RCSX):
The Monster Energy Ricky Carmichael Daytona Amateur Supercross is the world's premier amateur supercross event hosted annually since 2010 at the World Center of Racing - Daytona International Speedway in Daytona Beach, Florida. The class structure includes 35 classes from youth riders on 51cc bikes all the way to Golden Masters (60+). The program follows a supercross format, using heat races and last chance qualifiers to seed the field of riders into the main event in each class. In collaboration with 15-time champion Ricky Carmichael, this event is produced by MX Sports, Inc., a West Virginia-based race production company and sanctioned by AMA. For more information, please visit www.mxsports.com.
About Daytona Vintage Supercross (DVSX) and AMA Pro ATV Supercross:
The Daytona Vintage Supercross was added to the event roster in 2019 and has doubled in size in one year. The program features 37 classes from Vintage (through 1974) to Evolution (through 1979, 1984, and 1986) and Revolution (through 1998 and 2008), sprinkled with some modern classes. The highlight of the race action is the AMA ATV Pro Supercross, featuring the world's fastest Pro ATV, Pro Sport and WMX Pro racers. Held the Tuesday after RCSX, the program attracts vintage motorcycle enthusiasts and older riders. For more information, please visit www.mxsports.com.
About the American Motorcyclist Association:
Founded in 1924, the AMA is a not-for-profit member-based association whose mission is to promote the motorcycle lifestyle and protect the future of motorcycling. As the world's largest motorcycling rights and event sanctioning organization, the AMA advocates for riders' interests at all levels of government and sanctions thousands of competition and recreational events every year. The AMA also provides money-saving discounts on products and services for its members. Through the AMA Motorcycle Hall of Fame in Pickerington, Ohio, the AMA honors the heroes and heritage of motorcycling. For more information, visit www.americanmotorcyclist.com. Not a member? Join the AMA today: www.americanmotorcyclist.com/membership/join.
###
Media Contact:
Kayla Bolton
(304) 284-0101
[email protected]