Est: 2010
Welcome to the 12th Annual Ricky Carmichael Daytona Supercross at Daytona International Speedway (RCSX)!
Since 2010, there hasn't been another event anywhere in the world that presents such a potent package for amateur racers, family, friends and fans, as the Ricky Carmichael Daytona Supercross.
Taking place on the most prestigious motorsports grounds in the world, the RCSX includes a full weekend of racing and family fun. The weekend kicks off with Saturday night's Daytona Supercross, where the fastest Supercross racers in the world go to battle. The facility welcomes amateur and vintage riders and their families to camp on the Daytona infield and watch Saturday's professional action before taking the track Sunday thru Tuesday.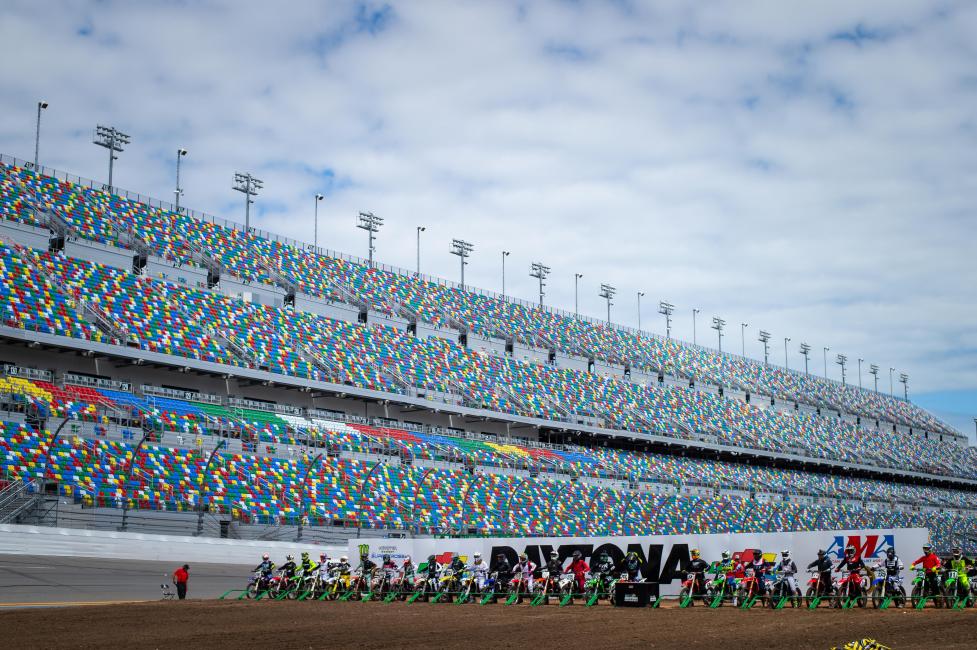 The combination of Daytona's facility and Ricky Carmichael's endorsement makes for an unforgettable weekend. MX Sports, the same organization that hosts the largest motocross race in the world – Monster Energy AMA Amateur National Motocross Championship at Loretta Lynn Ranch - organizes the entire three-day program.
Following a supercross format, RCSX will use heat races and last chance qualifiers to seed the field of riders into a main event in each class. Classes are available for riders on 51cc machines all the way to Golden Masters (60+).
If you're new to this whole racing thing or you just want to find out more information on the event, take a look around our Frequently Asked Questions section.
If you still have questions, please feel free to give our staff a call at the MX Sports office: (304) 284-0101.