Cobra Moto announces its 2017 factory-supported Elite Motocross Team
TimeThursday, March 9, 2017 | 3:00 PM
Cobra Moto announces its 2017 factory-supported Elite Motocross Team
Returning Cobra Moto Elite stars Cochran, Carpenter, Beaumer, Burgess, Ross, Tucker and Adams lead the team heading into this weekend's RCSX
DAYTONA BEACH, Fla., (March 9, 2017) – Today, at the famed Daytona International Speedway, Cobra Moto is proud to announce its team of factory-backed racers, select top up-and-coming motocross competitors from around the world, that will make up the heralded 2017 Cobra Moto Elite Team.
Representing America's deep South, West Coast, Midwest/Heartland and East Coast regions – as well as Australia - on Cobra Moto's industry-leading CX series 50 and 65cc competition minicycles are ten of the world's top young amateur motocross racers, premier class competitors who epitomize the pinnacle in terms of their regional and, ideally, national status later on this summer.
"Cobra Moto has assembled what we believe to be one of our deepest and most talented teams," said Cobra Moto President Sean Hilbert. "From top to bottom this year's Cobra Moto Elite Team has what it takes to win on all levels, including the national championships at Loretta's this August. We have veteran racers and newcomers that are sure to turn industry experts' heads when the gate drops
"From local events to regional and national races, we're pumped to introduce the 2017 Cobra Moto Elite Team - and can't wait for you to see them compete."
2017 Cobra Moto Elite Team
Racer Age Hometown Class/Bike
Casey Cochran 10 Arlington, Tenn. 10-12/CX65
Juju Beaumer 10 Lake Havasu, Ariz. 10-12/CX65
Parker Ross 11 Herald, Calif. 10-12/CX65
Jett Burgess 11 Tasmania, Australia 10-12/CX65
Mason Tucker 9 York, Pa. 7-9/CX65
Drew Adams 8 Chattanooga, Tenn. 7-8 & 7-9/CXFWE50, CX65
Nathan Hummel 8 Arnold, Miss. 7-8 & 7-9/CXFWE50, CX65
Mikah Carpenter 7 Freeport, Ill. 7-8 & 7-9/CXFWE50, CX65
Miles McCarty 7 West Des Moines, Iowa 7-8 & 7-9/CXFWE50, CX65
Brennon Harrison 7 Jacksonville, Fla. 7-8 & 7-9/CXFWE50, CX65
Beginning March 12th with the eighth annual Ricky Carmichael Daytona Amateur Supercross (RCSX) at Florida's Daytona International Speedway, Cobra Moto-backed racers will set out in pursuit of excellence at premier race tracks around the U.S., North and South America, Australia, Europe and beyond. The Cobra Moto marque is synonymous with global success in mini cycle racing - so much so that the moniker "Out of the crate and onto the podium" now resonates on every continent with Cobra Moto racers.
Cobra Moto would like to thank all of the companies it partners with to bring the finest minicycles in the world to market including Bel-Ray, SKF, CARD, Dunlop, Answer/Pro Taper and Roost MX.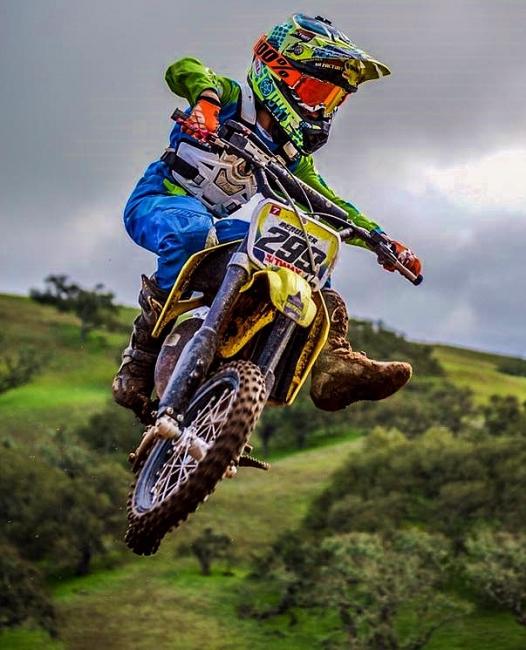 About Cobra Moto
Cobra Moto, founded in 1993, produces the most successful line of competition mini cycles in the United States with more than 300 national titles in the last decade. Based out of Hillsdale, Mich., Cobra Moto's mission is to build premium products for the serious racer. For more information on Cobra products, please visit our website at www.cobramotorcycle.com and like us on Cobra Nation on Facebook.
HPPR is a multi-faceted communications agency specializing in strategic media relations and promotions for the powersports and action sports communities. Dialed in with all forms of power and action sports, its participants, manufacturers and live event promoters, HPPR's Pat Schutte can be reached at [email protected]