Index:
Class Registration
Transponders
Racer X Subscription
Rocky Mountain ATV/MC Race Gas
Online registration for the 2023 Monster Energy Ricky Carmichael Daytona Supercross and Daytona Vintage Supercross are NOW OPEN!
Entry Fees:
Online/Advance Rate: $90
On-site/At the Event Rate: $120
Race Order:
For your convenience, the Race Order has been pre-determined. Please consult with the Race Order prior to registering for classes to avoid conflicts, as the Race Order will not change.
AMA Membership: An AMA membership valid through the date of the event is required in order to register.
Medical Insurance: Medical insurance current through the date of the event is required in order to compete.
Eligibility Approval for Non-U.S. Racers: All non-U.S. citizens or riders participating in foreign motocross competitions outside the U.S., must obtain eligibility approval from the AMA prior to participating. For an application contact the AMA Amateur Motocross Racing Department or click HERE.
Registration: All riders must check-in at Rider Registration at the Backstretch Ticket Booth. This includes pre-registered riders!
Registration Hours of Operation:
Amateurs:
Friday: 9 am - 7 pm
Saturday: 9 am - 7 pm
Sunday: 6:30 am - 8 am
Vintage and ATV:
Monday: 2 - 6 pm
Tuesday: 6:30 am - 8 am
Transponders
This event will be scored with the MYLAPS MX Transponder. Each racer is required to have a transponder. Rental Transponders can be reserved using a link presented at the end of the online registration process or go directly to https://www.liveviewtiming.com/. The rental fee is $25, plus a $100 deposit which will not be charged unless the transponder is not returned on-site. Transponders may be rented prior to the event, visit https://secure.tracksideprereg.com/liveview/?event=138.
Racer X Subscription
When you register online, you can sign up to get 12 print & 12 digital issues of Racer X Illustrated for only $30! (U.S. only)
Rocky Mountain ATV/MC Race Gas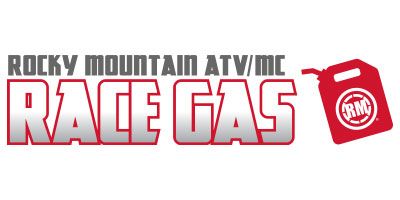 The good folks at Rocky Mountain ATV/MC will be sending you a $20 Race Gas cash credit for taking the Race Gas Fast Track, redeemable for products available at Rocky Mountain ATV/MC, simply for registering. When Race Gas Cash credits are earned, you'll receive an email letting you know how much cash has been put into your account, what event you received it for and the expiration of that credit. If you don't have an account with Rocky Mountain ATV/MC, you'll have the opportunity to do so through the email that is sent to you. (Please allow 1-3 weeks following the event to receive your email with credit.)
Reserve your gate for RCSX by clicking HERE
Reserve your gate for DVSX by clicking HERE